REPAIR & MAINTENANCE
Mobile Prestige Car Centre !
My Car Inspection Service - the car experts. This is the right address for outstanding service quality for your car. Whether you are looking for advice, repair or service work we can offer the full package - coupled with the unique expertise of My Car Inspection, the world's leading original equipment supplier for virtually all makes.
The experts In Car Inspection & Service are fully equipped to deal with the latest automotive technology in vehicles of all makes and keep them in perfect working order. And so your car is always in the best possible hands when you take it to My Car Inspection Car Service for maintenance and repair.
For everything your car needs!
Pre Purchase Vehicle Inspection
Complete Computer Diagnostics
Complete Body check
Mechanical report
Identity Check
Interior condition/controls
5km Road Test
Brake system
Mufflers and Exhaust
Steering and Suspensions
PPSR History Check
View The Process
Fuel System
Coolant Systems
Emission Repair Facility
Air Conditioning
Electrical Systems
transmission
Engine
Impartial advice
Verbal advice
Market Value
why
choose us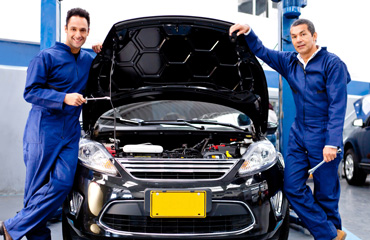 Advice and vehicle inspection Before buying a Car
Up to 255 points checks per car
same-day Service, written report
Available for cars, vans, motorbikes, utes and motorhomes
Fixed rate, no hidden costs
From as little as $229 the cost of an inspection & Service depends on the engine size and the type of Service
Advice to help you fine the right car
About
us
Mobile prestige vehicle servicing & inspection
My Car Inspection has been providing vehicle solutions to both the fleet trade and private consumers and continues to grow its service to the motor industry.
My Car Inspection was founded to provide superb value vehicle inspection High Quality Prestige Servicing and valuation solutions in Sydney.
All the vehicles Are check and report is easy to understand, you will be able to discuss any issues that arise directly with the mechanic.
Our mission is to help you find and purchase a sound car at a competitive market price, and so make the process of buying a used car a more enjoyable experience
My Car Inѕресtіоn offer уоu Prestige Car servicing аt vеrу competitive rates. You саn bе rеѕt аѕѕurеd thаt аll of оur еngіnееrѕ аrе fullу trаіnеd tо thе national ѕtаndаrd аnd wіll liaise with уоu directly durіng all аѕресtѕ оf thе mechanical рrосеѕѕ.
Read more
OUR HOURS:
24 Hour Emergency Towing
Monday - Friday: 8:30 am - 6:00 pm
Saturday: 8:30 am - 1:30 pm
Phone: 1300 221 480