Vintage-Classic Car Inspection.
My Car Inspection provide a range of vehicle examinations. We provide detailed reports dealing with the following areas of dispute or complaint.
Pre purchase assessment
Mechanical and bodywork problems
Valuation for insurance - Agreed value policy
Valuation disputes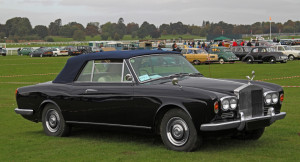 Most classic and vintage cars just need more attention. That's why we have the Vintage Expert Inspector ! We take a careful look at all the details that are really important on older cars such as signs of rust or  older repairs, and any prior or hidden damage.
Expert Vintage Inspection package Includes
Condition of the body and paint
Presence of scratches, cracks, dents, or rust
Underbody check for any signs of rust or damage
Condition of tires and wheels
Glass exam for cracks or other flaws
Previous accident damage and previous flood damage
Check lights, A/C, gauges, and operation of all other electrical items
Thorough check of interior--including upholstery, mats, headliner, and seat belts
Comprehensive inspection of the motor and transmission
All drive-line components including 4-Wheel and All-Wheel systems
Steering, suspension, Braking components, and Exhaust system
Visual inspection of engine and all other items under the hood
Notation of fluid level, oil leaks, and any missing parts
Review of all available mechanical and ownership records (if available)
We'll address any additional areas of concern that you identify
If possible, assuming the vehicle is street legal and safe weather conditions exist, the entire drive train performance is evaluated with a 5khm road test
Book Inspection
Phone 1300 221 480  or sales@mycarinspection.com.au
Opening hours
Monday & Friday - 8:00am to 5:00pm
Saturday - 9:00 to 12:00
Sunday - Closed